With the corporate slogan of "creating the optimal flow of goods," we are contributing to "automation and efficiency of the supply chain from manufacturing to retail." In particular,
(1) Vertical transport system: Promises labor-saving and space-saving issues such as "how quickly and accurately you can move and transport products and parts," which is the basis of warehouse logistics.
(2) Automatic loose sorting system (PAS, Piece Assorting System): A sorting system with the brain that automatically sorts and transports products at high speed and also performs quantity inspection at the same time.
I'd like to introduce_______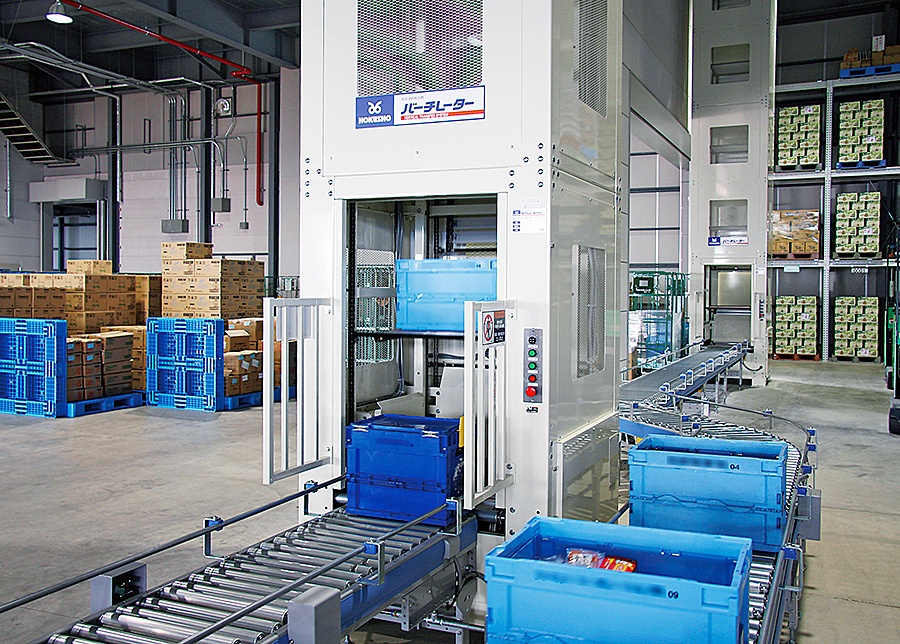 What is a vertical conveyor system (vertical conveyor)?
A transport mechanism dedicated to luggage that has a transport route in the vertical direction. A vertical transport unit (vertical transport machine body) equipped with a mechanism to raise and lower the load receiving section, and a loading / unloading mechanism that automatically loads and unloads load into and out of the load receiving section. It consists of a provided horizontal transport unit (carry-in / out conveyor or carry-in / out device). These are automatically controlled to form an integrated transport facility as a whole.
* Since it is a transport machine exclusively for luggage, no one can ride it.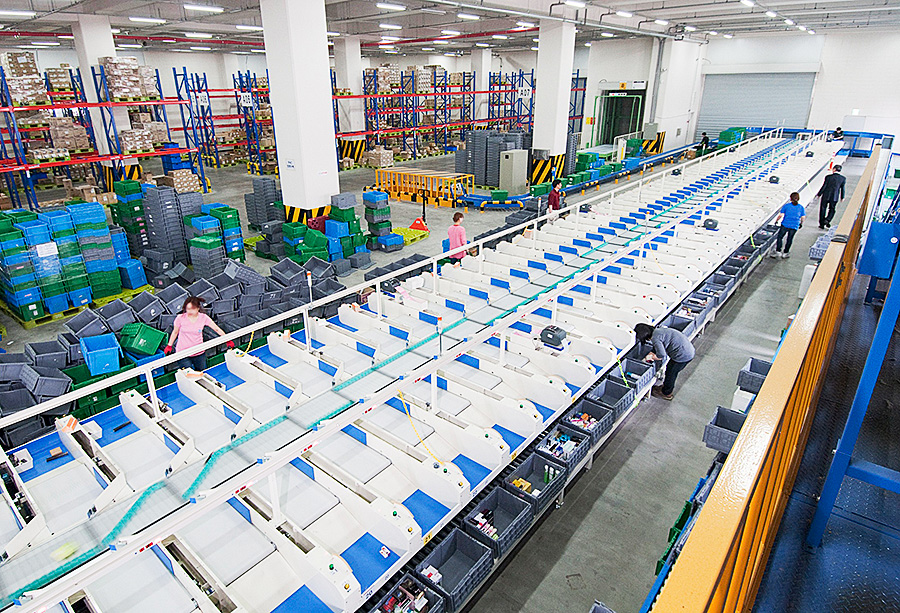 What is PAS (Automatic Sorting System for Roses)?
It is a self-contained sowing system that automates the work of sorting small pieces of products by store or category, and has an information management system set up on a high-performance piece sorter. Since it is a simple operation, it does not require a specialized operator and anyone can use it as if it were a tool.