DKK group is a material manufacturer that supply functional materials such as zirconium compounds, rare earth compounds, and cesium compounds.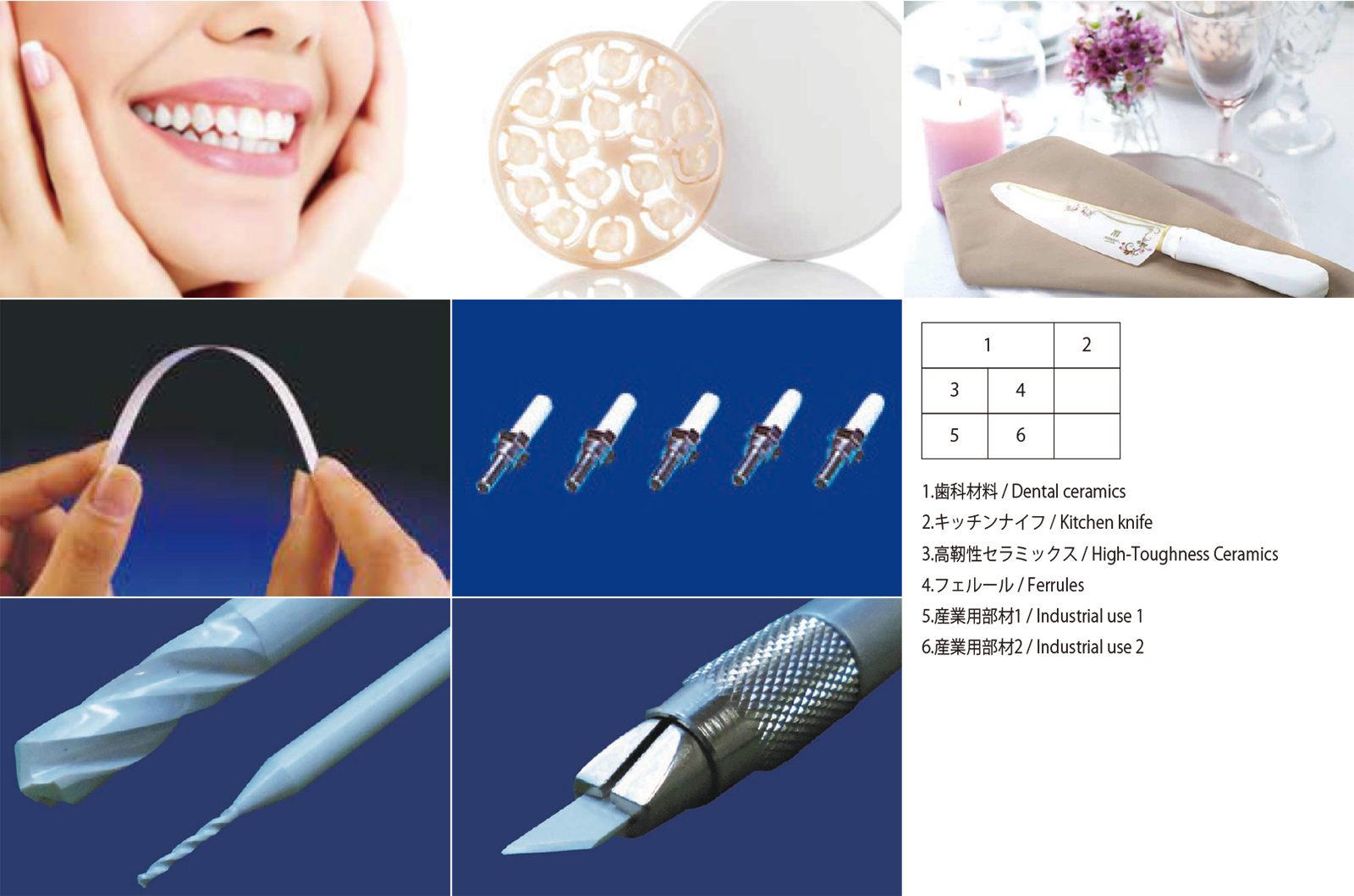 Dental ceramics
Zirconia-based ceramics have high biocompatibility, eliminating concerns about metal allergies. Since its color tone and translucency can be adjusted, prosthetic part has a texture close to that of your own teeth. In addition, its high durability reduces burden of retreatment especially for the elderly.
Industrial and structural ceramics
Zirconia-based ceramics, which have high wear resistance, strength, and toughness, are suitable for applications such as sliding parts or parts which cannot be frequently replaced due to its location or safety reason.Our zirconia has already been used in ferrules (termination parts) of submarine cables, mechanical parts, kitchen knives, etc.
DKK's Solution 2
Cerium oxide selectively adsorb toxic ions such as arsenic and fluoride ions. It is fine particle powder which has vast surface area of about 150㎡ per gram. And it is used in the environmental field such as the water purification including drinking water.
​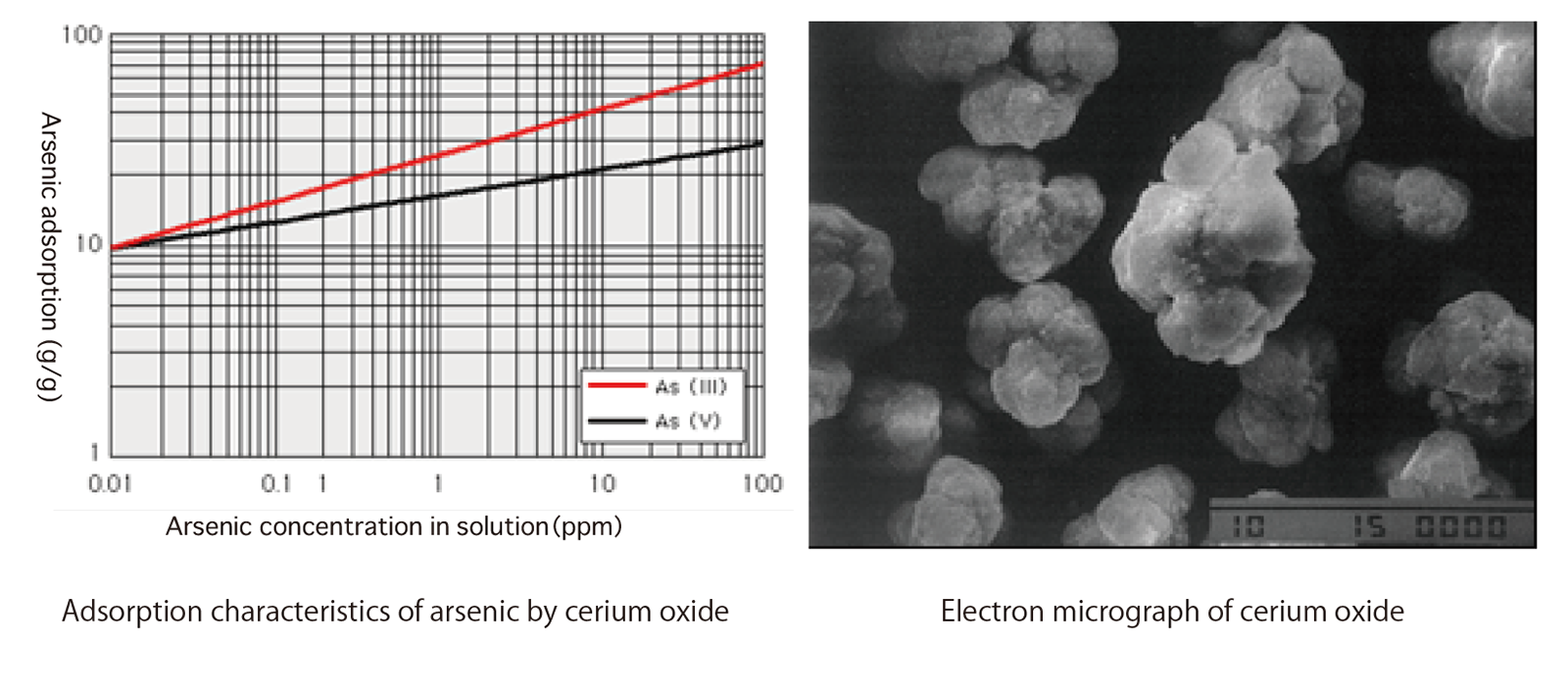 DKK's Solution 3

Power of material contributes to improvement of your manufacturing operations. By using our cesium flux, which has a wide brazing temperature range, to join aluminum parts of home appliances and automobiles, you can standardize the work and expect a finish like a skilled worker. Customers who have introduced our cesium flux have commented, "Defect rate has been reduced," "Training period for new employees has been shortened," and "We have got one step closer to automation."