Kaiho Sangyo's business policy is to "play a role in a resource-recycling society on a global scale." The world's population continues to grow, and it is said that the number of automobiles in the world is 1.3 billion. Someone has to do "aftermath" instead of just making and selling. The SDGs are based on the philosophy of "No one will be left behind". In addition to the goals of the SDGs, "responsibility to make" and "responsibility to use," we recognize "responsibility for the bow" and use the altruistic spirit of the Japanese to solve global issues in the vein industry. As a pioneer, I will always stand at the bow of the ship and take on the challenge.

Specifically, we are contributing to the realization of a recycling-oriented society by communicating three packaged solutions as environment-friendly automobile recycling technology to people in Japan and overseas.
・ Planning / introduction of automobile recycling equipment
・ Business core system dedicated to automobile recycling
・ Education for automobile recycling technology and managers
In addition, we have developed the Japan Reuse Standard (JRS) for used automobile engines and export and sell parts to 90 countries around the world.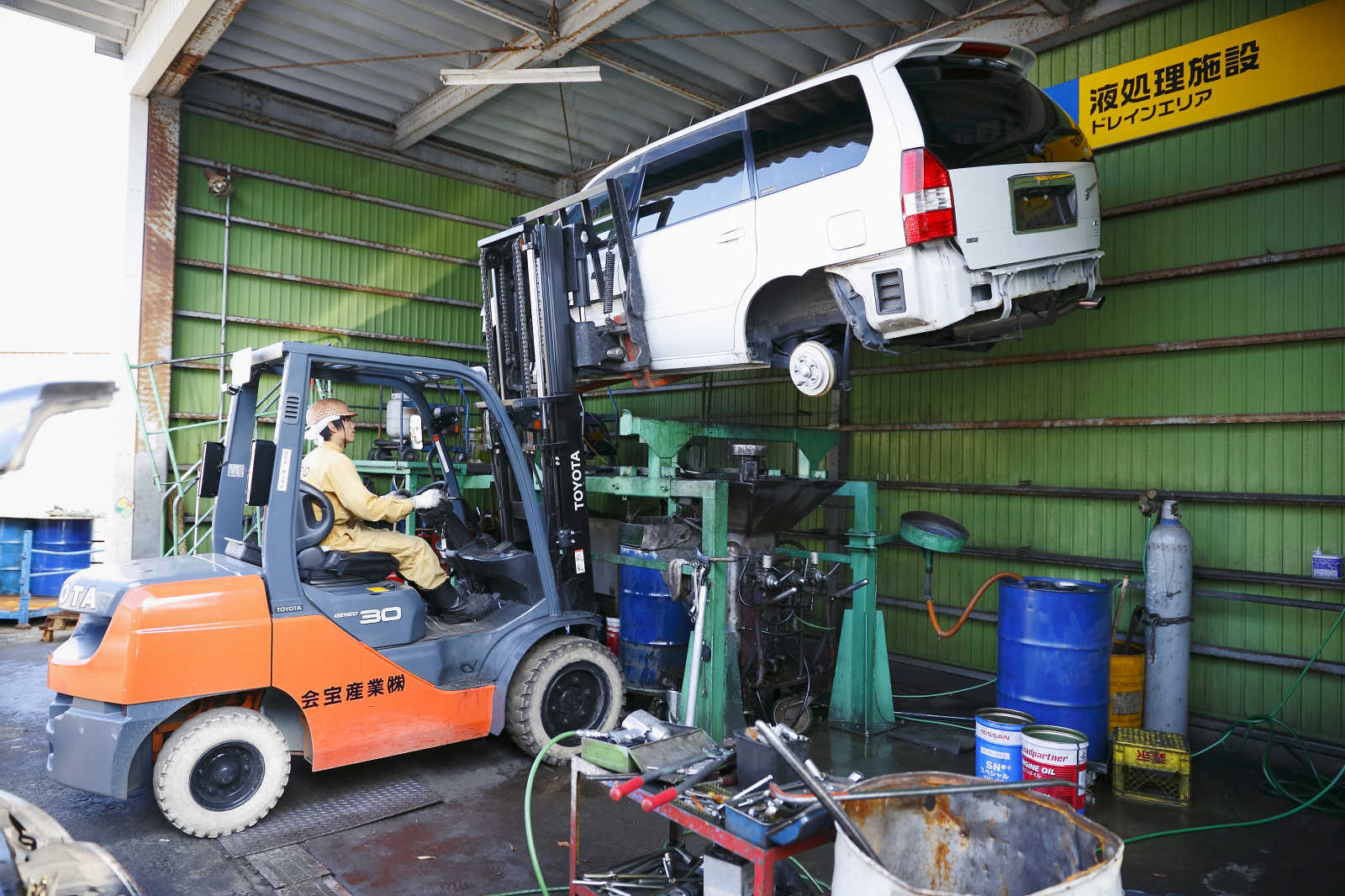 Planning / introduction of automobile recycling equipment

We will introduce Japanese standardized automobile recycling technology to local model plants. Used automobiles are procured from the local market, separated into iron and non-ferrous metals, and those that can be sold as used parts are disassembled and sold. We propose a dismantling method that suits the local situation.
Business backbone system dedicated to automobile recycling (KRA system)

The KRA system is a core business system that can consistently manage assessment, purchasing, dismantling, inventory, and sales in the automobile recycling business. With this system, quality information and inventory information can be managed by attaching barcodes to each part, and at the same time, it is possible to grasp the mileage and usage condition before the parts are disassembled and disassembled. I can do it.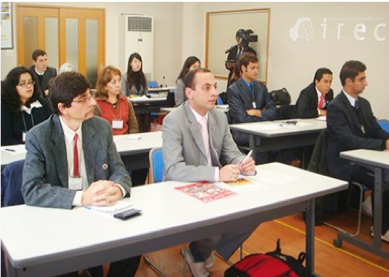 Education for automobile recycling technology and managers
2007年に自動車リサイクル研修センターを開設し、国内・国外の方々へ自動車リサイクルに関する技術・管理者研修の提供をしています。
当社の51年間の事業経験を踏まえた上で、開発途上国の現地の状況やニーズに合わせた技術マニュアルを開発し、受講者にとってわかりやすい訓練を提供します。
詳細は
https://kaihosangyo.jp/company/
問合せ: 海外事業部 鈴木大詩 
    メール
suzuki@kaiho.co.jp
 電話 090-8094-5133