We visited Kiyo Wood Co., Ltd. this time. The most impressive thing was the adoption
It is that the two of them are having fun with a smile. There seems to be some influence of corona
However, it is almost normal. It 's wonderful that the environment for nurturing employees is in place.
I felt that. There was a statement that "especially education ..." that matched the president's words, but it is natural.
I thought it was because the environment was created. Whichever you want to hire a foreigner
Should I create an environment like this? This area is not the part you want to know more
Is it? The reunion with Professor Nishimura was also impressive. The connection between people is valued
What you can do because you are. I was able to accompany you and study.
Created: Corporation NIKAYA Hideo Nishino (20200615)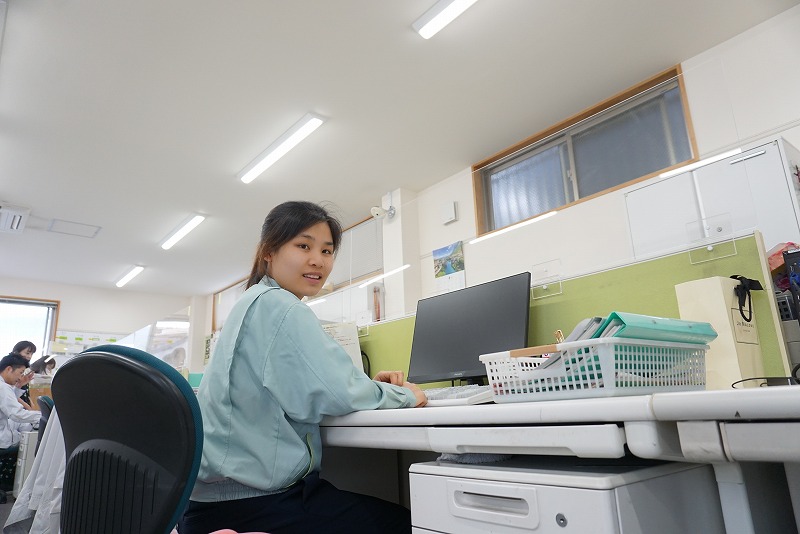 We visited Kiyo Wood Co., Ltd. this time.
https://kiyolumber.co.jp
Mr. Hu and Mr. Fe from Vietnam are engaged.
After all, the first impression was that I was bright and very good at Japanese.
What surprised me was that the president said, "I haven't been educated in particular."
I had doubts, but originally I was working as a company, such as holding study sessions for employees and setting up an annual schedule for recreation etc.
It means that Mr. Hu and Mr. Fe joined the company.
You may find it difficult to work as a company, but as a first step, think about "how to communicate".
For that reason, you may be able to see a personality that you couldn't see before just by looking at it for the first time from a place like "interacting at a dinner party."
Awareness can also make a difference in behavior.
You can download the company visit report here.