[Start accepting] 17th ABC Platform HR Development/Utilization Seminar & Information Exchange Meeting
We have started accepting applications for the International Student Support Consortium Osaka.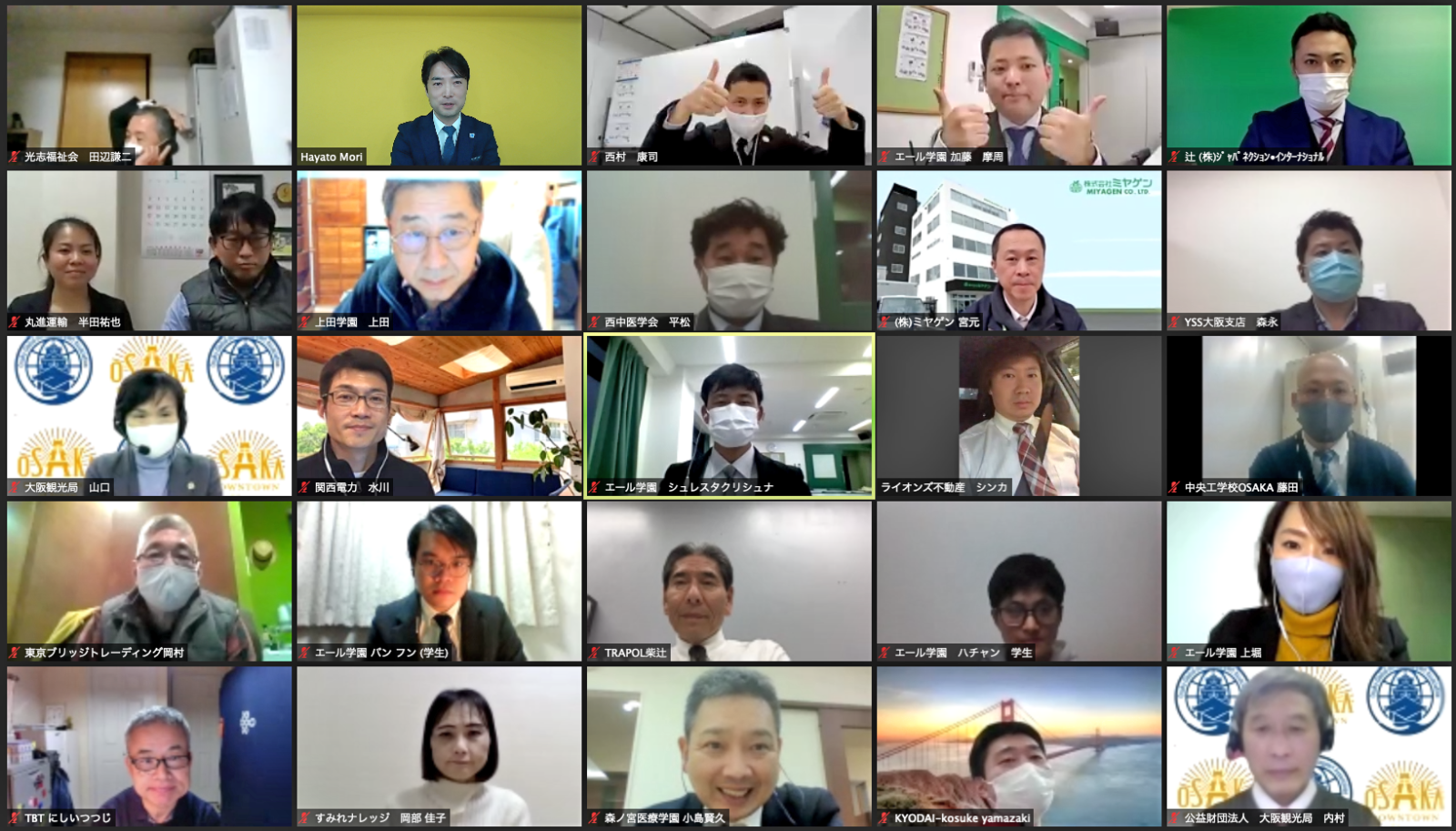 【日  時】:2022年1月18日(火) 日本時間16:30~18:30
【場  所】:WEB開催 ZOOMを使って開催いたします。 
【会  費】:無料  
【申  込】:このフォーム(
https://forms.gle/3u2QFpN2Yg9Zgv1u6
) 
       もしくはメール( nishimura★ehle.ac.jp )又はFAX (06-6647-4132) (★を@に換えて送信してください)        
【担  当】:学校法人エール学園(06-6647-0011・090-1130-6556)
       キャリア支援室 西村 康司
【主  催】:関西経済連合会 アジアビジネス創出プラットフォーム 人財育成・活用プロジェクト
【共  催】:大阪観光局 留学生支援コンソーシアム大阪
★注意:
※メールでZOOMミーティングの招待を送らせていただきます。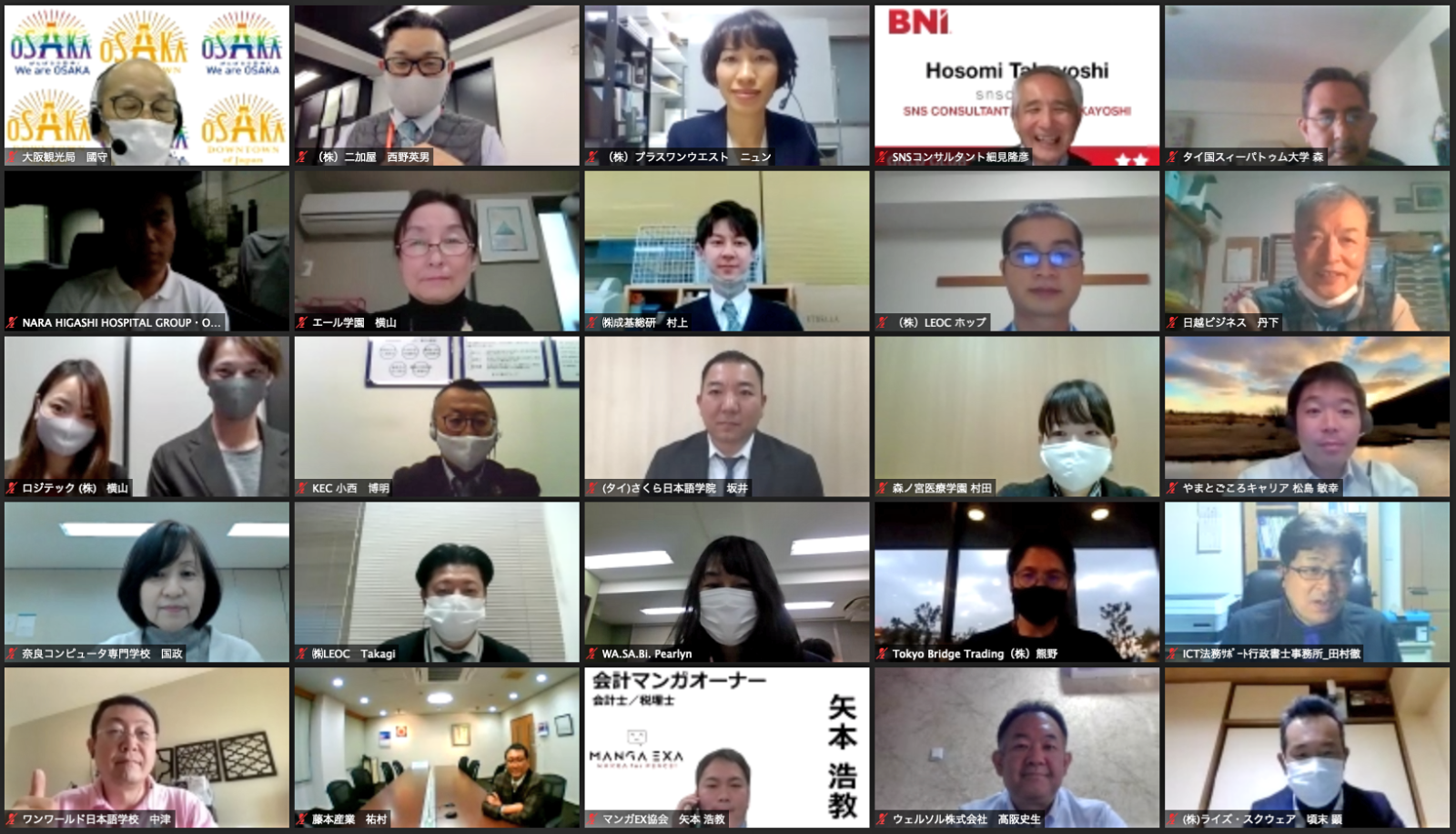 [Program] Subject to change.
Part One】
16: 30-16: 35 ABC Platform HR Development/Utilization
Project Manager Daisaku Hagiwara Greetings

16: 35-16: 55 Panel discussion
[Panelist] Global Leadership Coach / Remote Interpreter Yumi Kitahama

16: 55-17: 05 Interviews with international students

17: 05-17: 10 Breakout session explanation and photography
17: 10-18: 00 Breakout session
18: 00-18: 10 Share the whole
18:10 ~ 18:20 Report of other subcommittees, activity report of project members, report from the secretariat
18: 20-18: 30 Closing remarks
Katsuhiko Ushiba, General Manager, Asian Business Creation Platform Office Kansai Economic Federation

[Part 2]
18: 30 ~ Free opinion exchange meeting (free dissolution)

* The information you provide will be used for the office work of this project, as well as for various communications and information provision. In addition, it will be provided as a list of participants to the exchange meeting. These will be treated as if the participants themselves agreed.