第15回 産官学連携 国際人財活用ネットワーク交流会 が開催されました!

今回10周年ということもあり、第14回の284名より
100名以上も多い414名の皆様が参加してくださいました。

行政団体様(海外含む)19団体28名
企業様(海外5社含む)221社239名
学校様(海外18校含む)34校44名
留学生45校103名
の 合計319団体 414名です。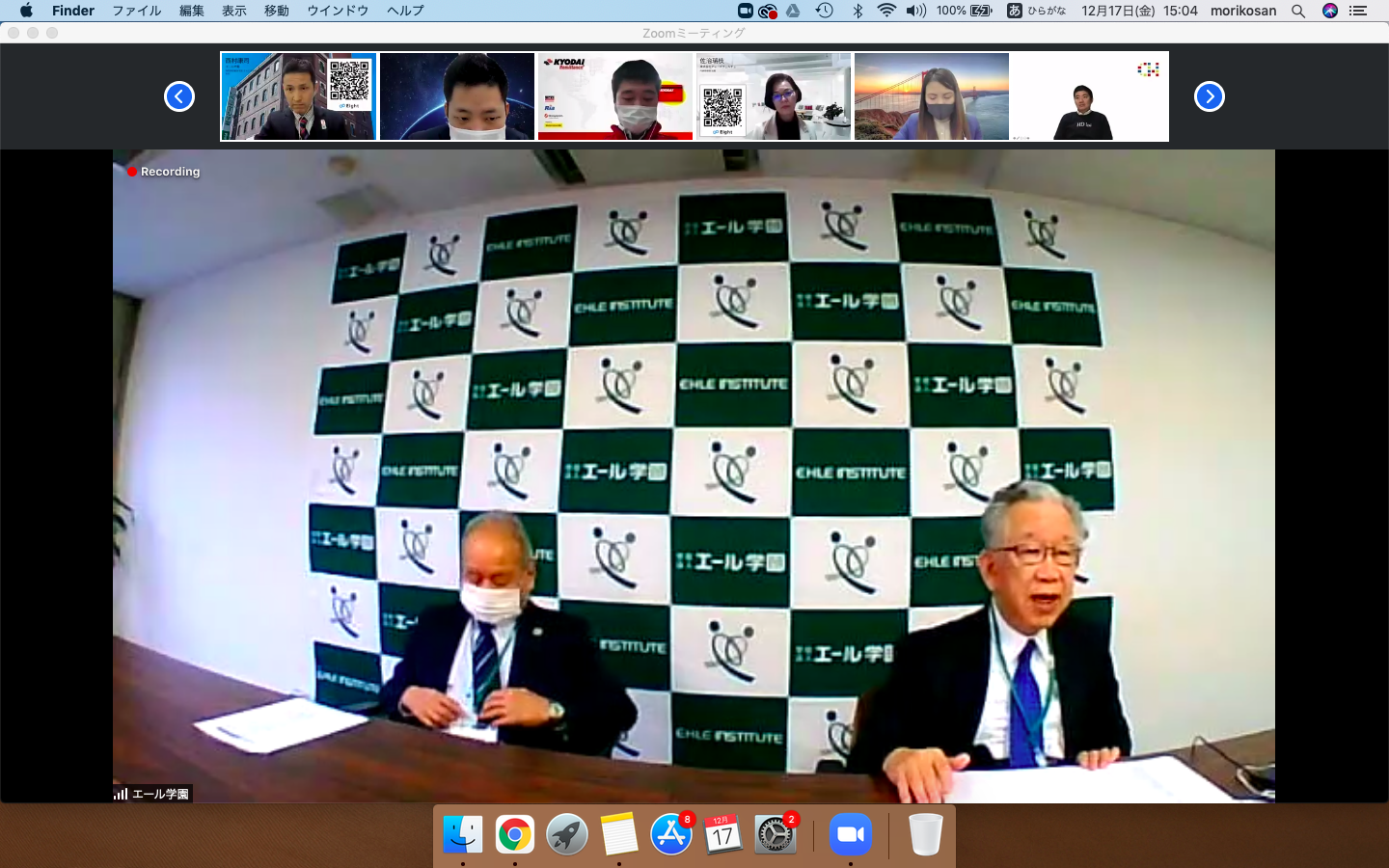 Since the first half is the 10th anniversary to commemorate, we received a few greetings from many people.

In the first part, Mr. QUYEN THI THUY HA, Consulate General of Vietnam in Osaka
Uzbekistan Ambassador, KOTRA Lee Muyoung
National University of Singapore Walker Izumi, Danang Foreign Language University Newey
Greetings from Trade University Thuy
After that, there were announcements from international students and activity reports from Ehle institute Nishimura.

In the second part, Mr. Ricky Fon, Director of Osaka, Hong Kong Trade Development Council, held a seminar.
Then in the breakout room
The session was divided into eight subcommittees.
I think that each room was very active in sharing and interacting.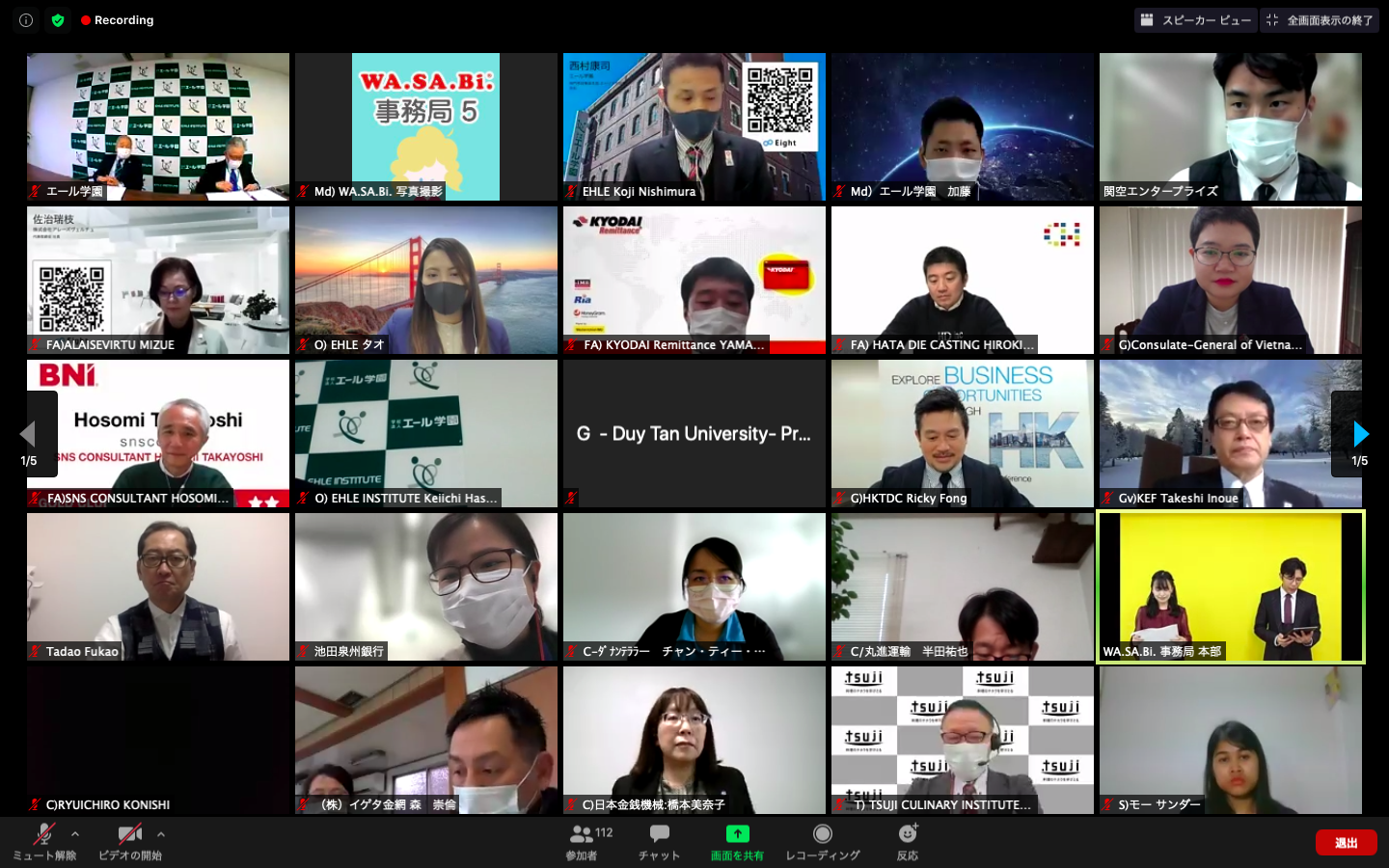 Each subcommittee was held with the following themes.
1) "Future study abroad, government, companies, higher education institutions,
Collaboration with Japanese Language Education Institutions (Programming for Study Abroad) "
(2) "Inbound tourism-related business"
(3) "What is SNS used by international students?"
(4) "Thinking about Japanese language education services required by companies"
(5) "Life support / overseas remittance"
(6) "Trade-related matters such as overseas expansion and overseas transactions"
(7) "Students and businesses will change to PDCA that can be used immediately !? Marketing method"
(8) "The side that hired foreign students in the manufacturing industry, the side that was hired"

This time, although there was plenty of time in the second half,
I don't think we were able to interact with everyone because many people participated.

But after the meeting, I got to
We have also received inquiries such as "I want to get in touch with Mr. XX, so please connect with me."

Nishimura has sent the following emails to the participants.
Here are some excerpts.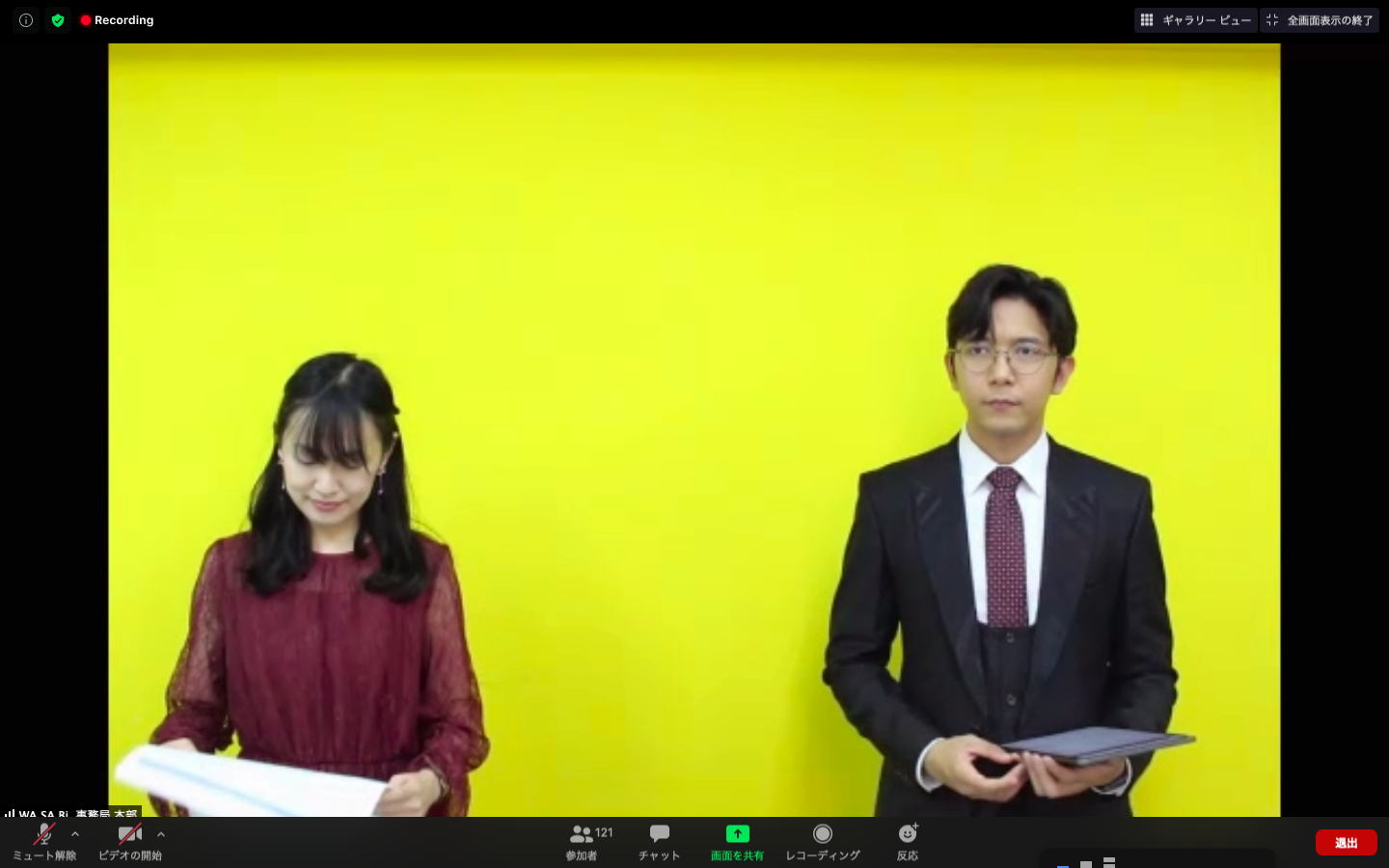 ============================

やはり交流にベースを置いたところに視点をおきたいと思っています。
点をたくさんつくり、繋ぎ合わせて面にしていく
折角のご縁ですからどんどん繋げていっていただきたいと思います。
よく、メリットがあるかどうかとか、どんな効果があるのかなど聞かれることがあります。
私からすれば、損とか得とかどうでもいい、この出会いを活かすも殺すも自分次第です。
今現在仮に訳に立たないとしても、将来この出会いがとても役に立つかもしれない。
万象肯定で望み、自ら意味づけをしていくことで世界が広がると思っています。
ご存知の方もいらっしゃると思いますが、スティーブ・ジョブズ氏の
伝説的なスタンフォード大学の卒業式のスピーチを引用させていただきます。
--------------------------------------------------------------------------------------

先を読んで点と点をつなぐことはできません。
後からふり返って初めてできるわけです。
したがってあなたたちは、点と点が将来どこかでつながると信じなければなりません。
自分の勇気、運命、人生、カルマ、何でもいいから、信じてください。
点がやがてつながると信じることで、たとえそれが皆の通る道からはずれても、
自分の心に従う自信が生まれます。
これが大きなちがいをもたらしてくれるのです。
【スティーブ・ジョブズ氏のスタンフォード大学の卒業式のスピーチ】

============================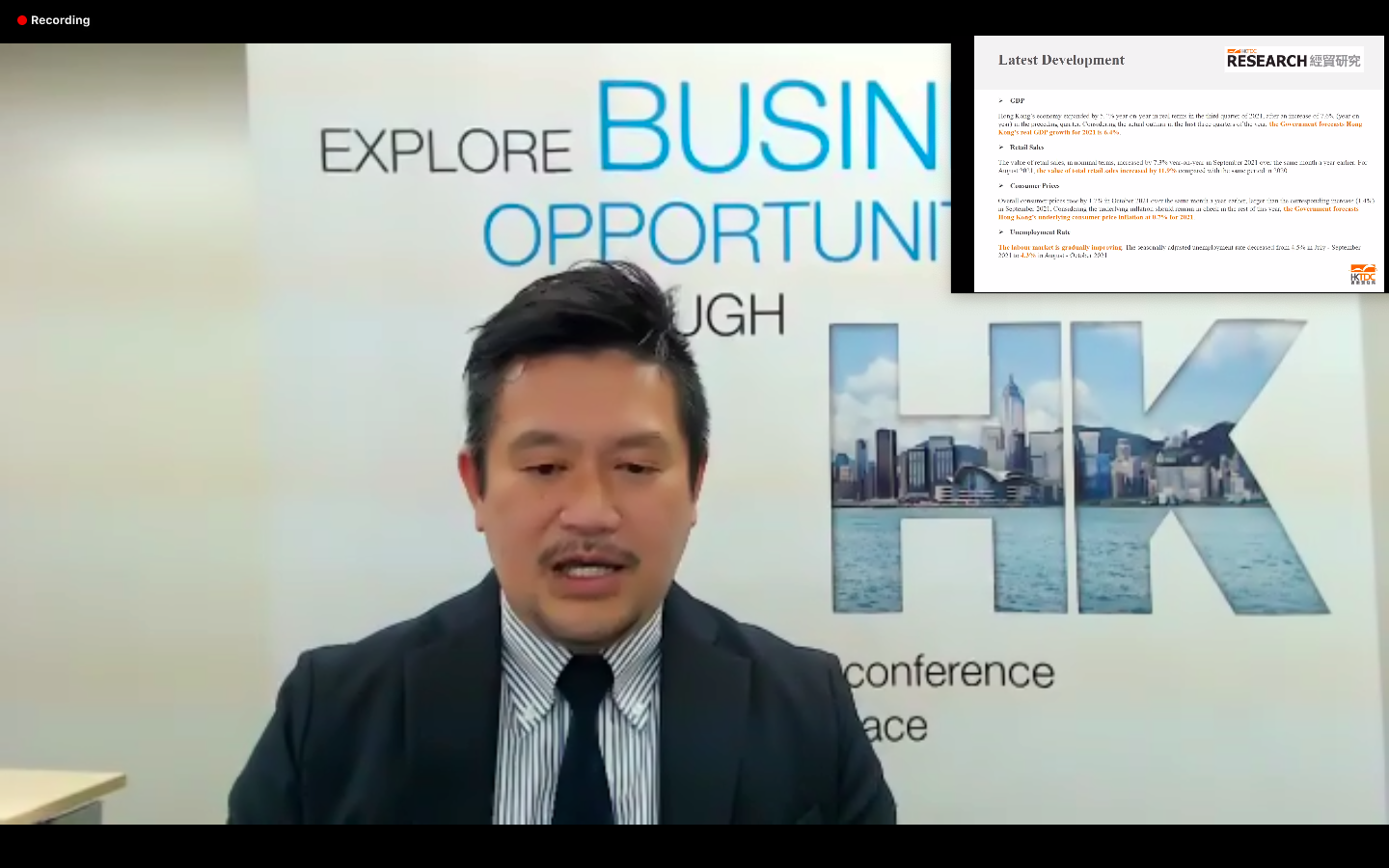 (写真は香港貿易発展局大阪所長リッキーフォン様セミナーです)



まさに点と点が繋がっていっていると感じます。
これからも、どんどん交流会をし、
点が面になっていき、素敵な化学反応が起こる現場を拝見したいです。

ご参加いただいた皆様、本当にありがとうございました。

国際人財は1年に1度ですが2ヶ月に1度の定例会でも
積極的に交流なさっている皆様が、
毎度100名近くご参加くださいます。

ぜひ、皆様、こちらにもご参加ください。
次回は新年が明けて、1月18日(火)です。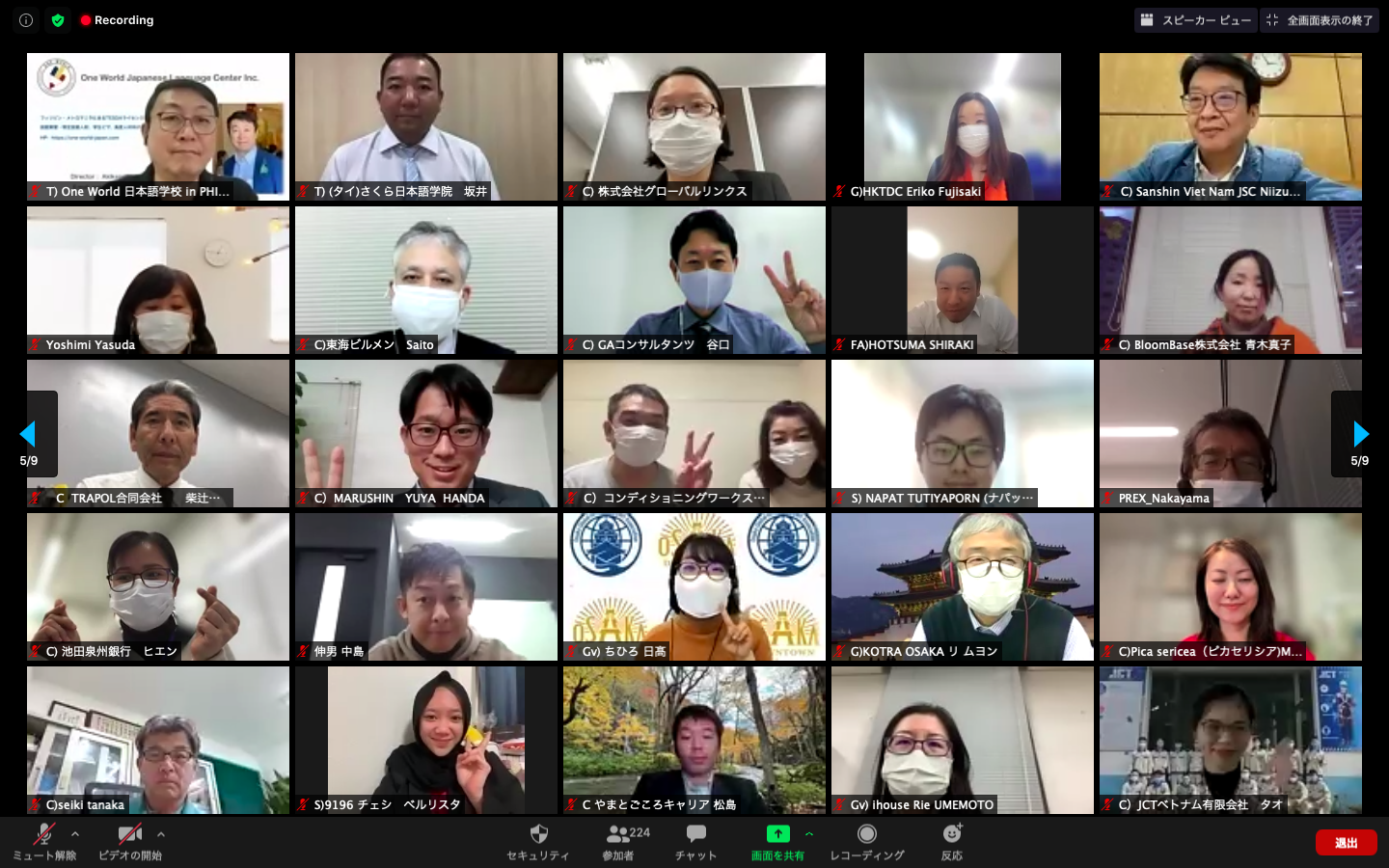 第17回 ABCプラットフォーム定例会
人材育成・活用部会セミナー&情報交換会 with 留学生支援コンソーシアム大阪
(2022/1/18火曜日16:30~)
【日  時】:2022年1月18日(火) 日本時間16:30~18:30
【場  所】:WEB開催 ZOOMを使って開催いたします。
【会  費】:無料
【申  込】:
https://forms.gle/3u2QFpN2Yg9Zgv1u6
パネルディスカッションのパネリストは
はシンガポール在住 グローバルリーダーシップコーチ/リモート通訳
北浜ゆみさんです。
「一瞬で自分を変える法」アンソニー・ロビンズ氏や
「金持ち父さん貧乏父さん」の通訳など自身もコーチとして活躍されている凄い人です。
ぜひともお申込みください。
また皆様とお会いできることを楽しみにしております。
編集:エール学園 キャリア支援室 上堀可奈子