Will be held on July 12th
"Indonesian University x Japanese Business / Administrative Organization / School Industry-Government-Academia Online Exchange Meeting"
We had a meeting with the people who are planning to participate on the day.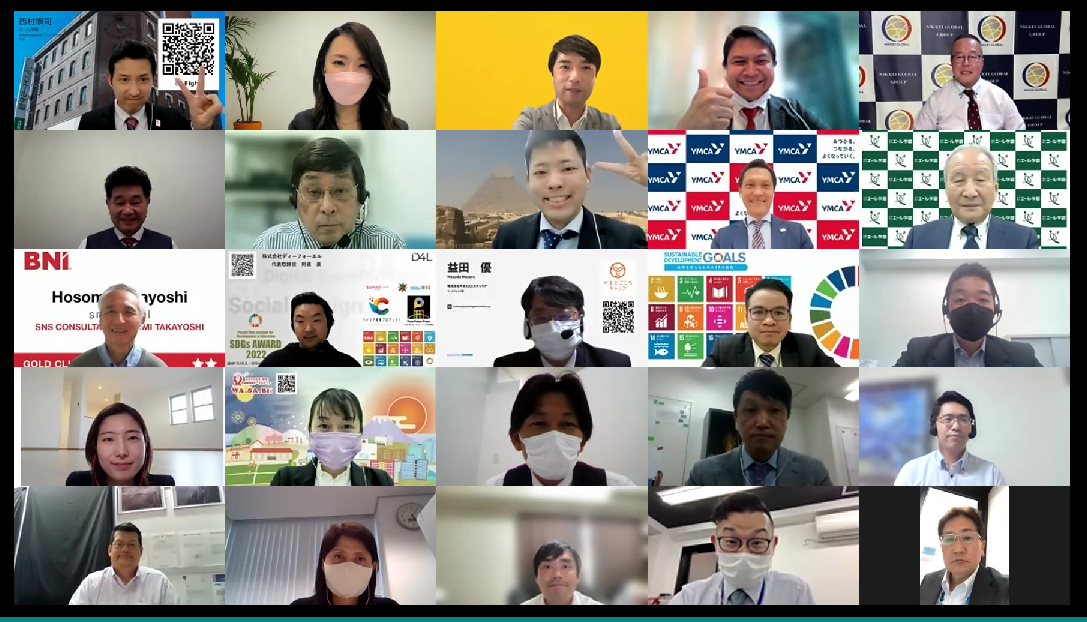 At the Indonesian Exchange Meeting to be held in July, Ehle institute and Indonesia Research Institute cooperated.
We will hold an exchange meeting between Indonesian universities and Japanese industry-government-academia.

More than 60 companies have already gathered on the Japanese side, and the Indonesian side is also centered on the two main universities.
We are planning to participate from multiple universities.
To deepen the connection between Japan and Indonesia from now on
What do international students who come to Japan want to know?
What are the requirements of Japanese companies in order to expand into Indonesia?

For two years due to the Korona-ka, real movements were cut off between countries.
Awareness of studying in Japan, the situation of local schools, and the situation of support organizations have changed significantly.

Taking this opportunity, the connection will be strengthened again from both the Indonesian side and the Japanese side.
I would like to lead to mutual growth.