Kaltech is a Japanese venture company developing and selling products equipped with the company's proprietary photocatalytic technology that decomposes viruses and odors. The company was established in February 2018 by a former engineer of a major electric equipment manufacturer. The company's philosophy is "Design water and air: For the future of people and the Earth." The company currently sells its own brand of disinfectant deodorizers for Japanese homes, restaurants, hospitals and public facilities with made-in-Japan quality throughout the country. We would like to deliver our products and technologies not only in Japan but also to countries all over the world that need us. In 2020, we started shipments to China, Taiwan, Malaysia, and Singapore . This year, Middle East, North America, and the EU area will be covered too.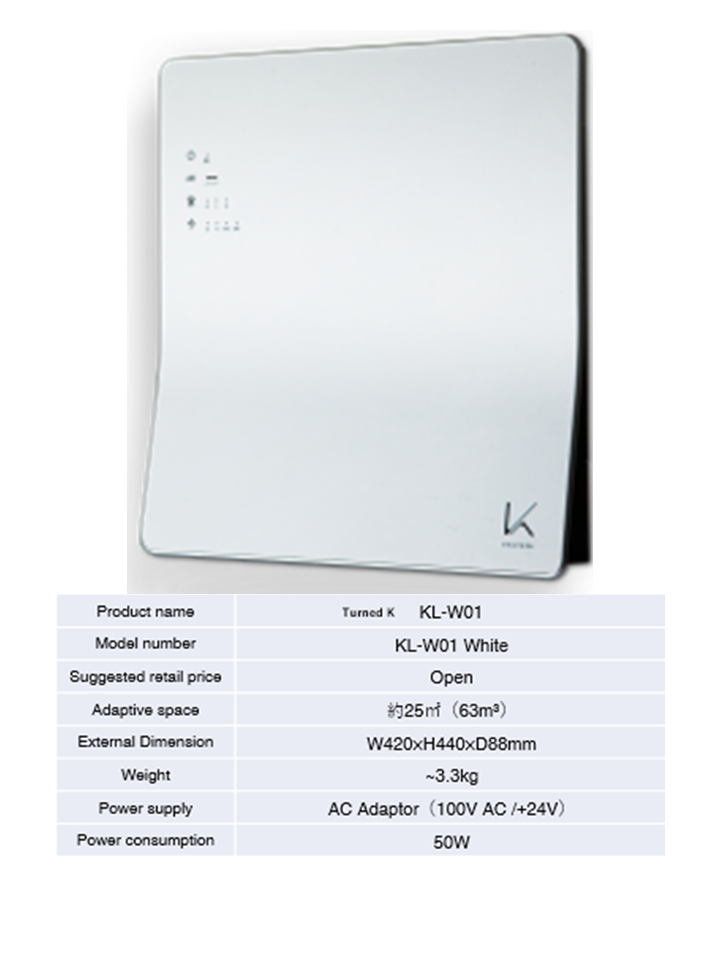 Wall-mounted type space sterilization / deodorizer KL-W01

This is the industry's first "sterilization / deodorization device" that uses only a photocatalyst without an adsorption filter. With the ability to develop excellent photocatalytic materials and to develop products that improve the reaction rate to the limit, we achieved sterilization and deodorization of rooms with unprecedented overwhelming performance.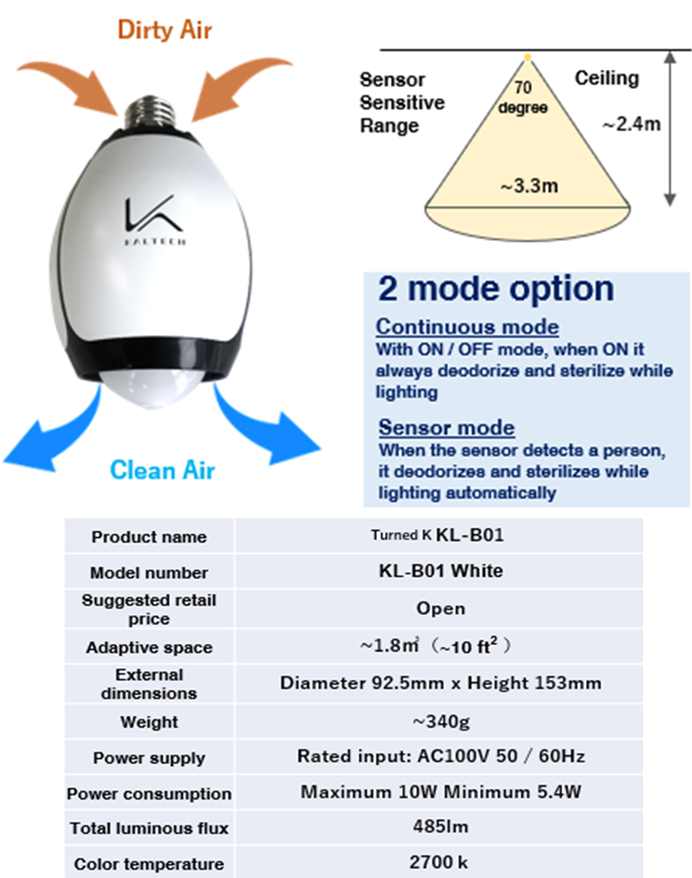 LED Bulb type space sterilization / deodorizer KL-B01

With excellent photocatalytic technology, we have achieved amazing deodorizing performance. It is possible to constantly deodorize / sterilize small spaces such as toilets and entrances 24 hours a day. Equipped with a motion sensor. There is no need to turn the switch on and off, and the deodorizing and sterilizing functions operate while the light is off.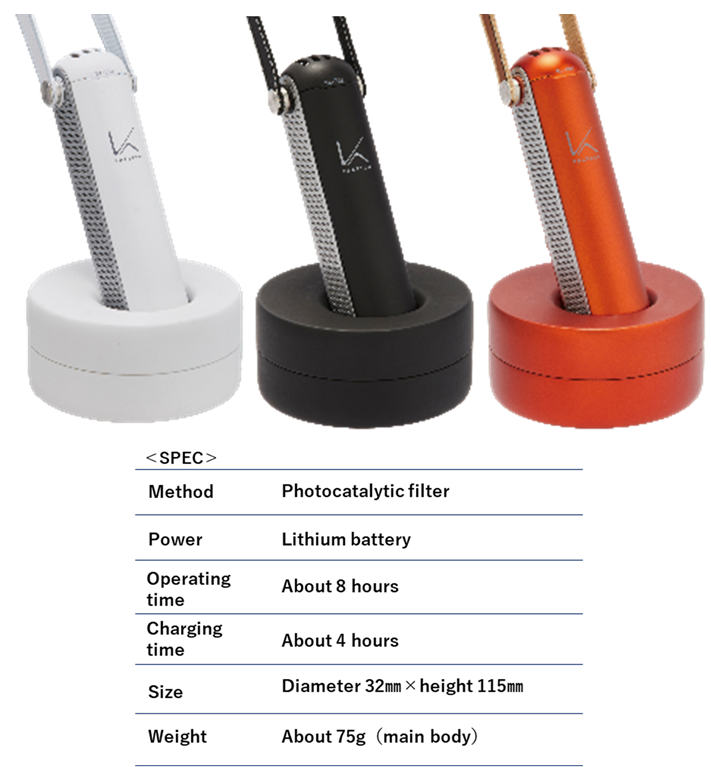 MY AIR personal space sterilization / deodorizer KL-P01

Using Kaltech's own photocatalyst technology, MY AIR purifies air by breaking down unpleasant odors, toxic substances as well as viruses in the air. In addition, the air flow for MY AIR is set to ensure that the minute volumethe amount of gas inhaled or exhaled from a person's lungs in one minute, which is approx. 7 liters achieved around the face at all times.